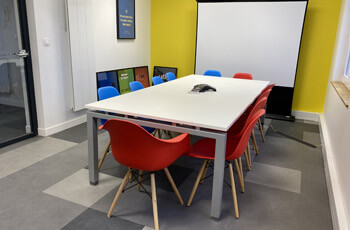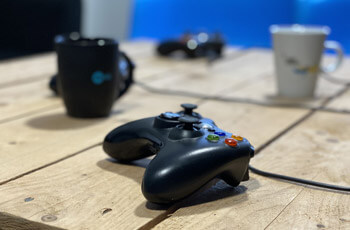 You're guaranteed a high-quality service at affordable prices by trusting us with the management of your domains
Netim is an independent French-based company founded in 2004 and fully owned by its founders.
Registrar: our core business
Netim is one of the few Registrars whose main activities are domain name management and registration, since most of our competitors are first and foremost hosting providers. Providing hosting and being a Registrar are very different trades.
1 200+ generic and country-code TLDs
You will be spoilt for choice! Netim offers a wide variety of gTLDs and ccTLDs (Top-Level Domains, also called domain name extensions) so you can register yours and protect your brand's online identity.
High-quality services and a high-end customer support
Customer satisfaction is our priority.
Customers in over 250 countries value Netim for its top-of-the-range services and skilled in-house customer support.
Netim in numbers
%
of our sales are international
Management
Netim draws its customer-focused philosophy and technical expertise from its two managers and their 20 years of experience in the domain name industry. Together they design Netim's future, from services offerings to domain portfolio management tools.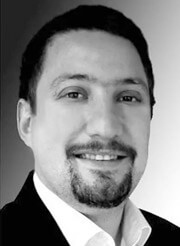 Bruno VINCENT
CEO & Founder
I graduated in mathematics and computer science at the University (2000) and then completed a Master in Project Management at SKEMA Business School.
My first experiences were carried out within several large groups in the retail, automotive and manufacturing industries on behalf of digital service companies.
During these missions related to new technologies, from developer to project manager, I was able to build technical, analytical and human skills, for demanding clients.
When creating Netim, I wanted to combine a great interest for the Internet on highly technical projects while maintaining a sense of customer service in a future-oriented project.
Today, the Internet is such a part of our daily lives that we tend to forget its complexity and its functioning.
With Netim, boosted by the human values that drive its teams, I want to assist you in building your digital identity.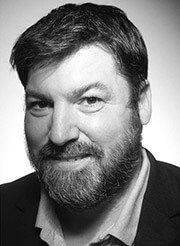 Sébastien ALMIRON
Chief Sales & Marketing Officer
I joined Netim in 2019, 20 years to the dot after registering my very first domain name in 1999 and have been a member of the AFNIC Board of Directors since 2022.
Before joining Netim, I had gained a wealth of experience in the domain name industry.
From 2005 to 2014, I held various positions up to Sales Manager at SafeBrands (formerly Mailclub).
In 2014, I became an International Sales and Marketing Manager in OVHCloud and a member of their Extended Leadership team.
In 2017, I developed into a Digital Marketing Strategy consultant, which allowed me to teach Digital Marketing classes both in Management School and the University of Lille.
I offer Netim's clients all the expertise I have acquired in advising large groups.
Whatever your size, we will always have a solution adapted to your needs.
1.

Price transparency

We have a strong price transparency policy. No hidden fees, no unpleasant surprises: you know exactly what you'll be paying for the upcoming years. We also have a number of special offers on country-code TLDs and generic TLDs throughout the year.
2.

All-inclusive plans suited to your needs

We strive to offer you fully comprehensive solutions for the launch of your online business: hosting, email, SSL security certificates and even WordPress or PrestaShop CMS.
Still deciding? Some of these services are included with every purchase of a domain name.
3.

Strict privacy policy

We are in compliance with the General Data Protection Regulation (GDPR), which means all your personal data is by default hosted in France and kept confidential.
4.

Personalised customer service

We value our relationship with our customers. That's why we are proud of our Trustpilot score: it reflects the satisfaction of our clients. Clients we are able to help with their day-to-day concerns through our qualified and performant support team.
Here at Netim, we will always find an answer to your questions.
Thank you for taking the time to know us, here is a promo code offering you 10% off on your first order! (excluding ongoing promotions)
ABOUTUS51
Customer satisfaction is our priority
Contact us
Please contact us for more information or to find out what services will suit you best.
Send a message