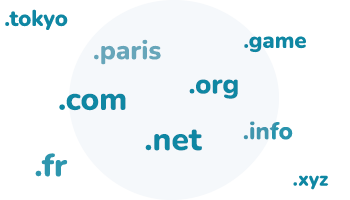 We now offer 1,200+ TLDs, including more than 450 country code TLDs. Those two-letter long TLDs, often called ccTLDs, were created for specific countries and territories. We are directly accredited by a large number of countries to sell their ccTLDs. It allows our customers to register domain names anywhere in the world.

We also offer a variety of gTLDs. Generic TLDs are intended for specific professionals (.press, .support, .marketing, .immo), communities ( .design, .gay, .social, .game), cities ( .paris, .tokyo, .london), and so on.

With such a wide range of TLDs, there is no doubt you will be able to find the domain name that best matches your needs!
Netim is first and foremost a Registrar. Our core business is domain name registration. It means we are directly accredited by Registries whenever possible. Registries manage and administer one or multiple TLDs.

By being accredited, Netim limits the number of middlemen between Registries and customers. This makes it possible to provide you with: shorter response time, hassle-free automated operations and reduced costs.
Our goal: to give you the best service at affordable prices.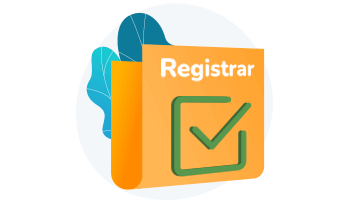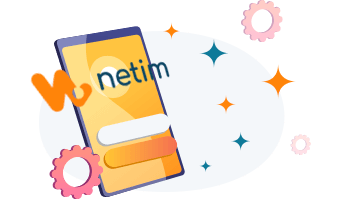 Our control panel, Netim Direct, has been reviewed and redesigned to better meet client needs. Your feedback was taken into consideration as we worked to provide you with more features and security settings in a user-friendly package!

We are aware that domain name management might look quite complicated, at first glance. Our control panel is designed to be easy-to-use and to give you the best customer experience, whether or not you are tech-savvy!
Explore other services Netim has to offer
Frequently Asked Questions
A domain name is a part of a URL or of a custom email address. Unlike trademarks, each domain name is unique.
Domain names allow Internet users to access a particular website. It's made up of a label and a Top-Level Domain (TLD).
TLDs are divided into two groups:
Country code TLDs (ccTLDs), i.e. TLDs assigned to particular a country or territory. CcTLDs are always two letters long. For example: .eu, .uk, .it, .es ...
To purchase a domain name, you actually have to register it. In other words, you, the holder, "rent" a domain name for a set time period.
You will have to periodically renew your desire to keep your domain. If the renewal process is not executed in due time, you may end up losing your domain name and whatever was hosted on the related website.
But not to worry: Netim has got you covered. In order to avoid any unpleasant surprises, you will receive several reminder emails containing all renewal deadline information.

To register a domain name, you just have to check its availability. Use the search bar at the top of this page to do so. If the domain is indeed available, good news: all is left for you to do is complete our step-by-step registration process!
Each Registry sets its own rules pertaining to the obtention of a domain name and how much it costs. Depending on the Registry, certain TLDs can go for triple –if not more– the rate of other TLDs.
To learn all about TLD pricing, you can check our extensive catalogue. We currently have 1,200+ TLDs available for registration.
You can click the "Sales Only" option on the catalogue to learn more about ongoing deals and the conditions that may apply.
To do a domain name check, simply use the search bar at the top of this page.
Our search engine will immediately let you know whether your domain name is available for registration.

If it's available, you can then follow through on the registration process. If it's not available, you'll be provided with alternative extension suggestions.
Your domain name is your online business card.
You can define its uses to best benefit your business.

For example, you can create a domain name to display:
opening hours or menus, handy for shopkeepers and restaurant owners
your art, if you want to put an online portfolio together
any other information your customer base could benefit from having at their fingertips!
You can even register a domain name to set up your own online shop.

With our many web hosting packages including the most popular CMS on the market, you will be able to create your website in a breeze!
Customer satisfaction is our priority
Contact us
Please contact us for more information or to find out what services will suit you best.
Send a message