Email Hosting
No matter why you want to develop an online presence, we offer versatile email hosting services to best support you and your project. Here is an overview of our email hosting solutions.
Servers and data hosted in France
Lite
Starting out? Try out our Lite plan

Free

Free with every domain name purchase
1 x 1GB email address
Allocatable mailbox
storage
1 website
250MB SSD storage
Database
MySQL 8.0
Start
For simple websites

20% Off

$2.00 Excl. VAT /month

For the first year
was $2.50 Excl. VAT /month
10 x 2GB email addresses
Allocatable mailbox
storage
1 website
10GB SSD storage
1 x 1GB database
MySQL 8.0
30-day money-back guarantee
Most popular
Mail+
For companies with multiple associates

29% Off

$5.00 Excl. VAT /month

For the first year
was $7.00 Excl. VAT /month
50 email addresses
100GB allocatable mailbox
storage
1 website
10GB SSD storage
1 x 2GB database
MySQL 8.0
30-day money-back guarantee
Web+
Level up your website or e-shop

29% Off

$5.00 Excl. VAT /month

For the first year
was $7.00 Excl. VAT /month
25 x 2GB email addresses
Allocatable mailbox
storage
Up to 10 websites
100GB SSD storage
25 x 2GB email addresses
MySQL 8.0
30-day money-back guarantee
Premium
For performance and peace of mind

24% Off

$10.00 Excl. VAT /month

For the first year
was $13.00 Excl. VAT /month
250 email addresses
500GB allocatable mailbox
storage
Up to 30 websites
300GB SSD storage
30 x 5GB databases
MySQL 8.0
30-day money-back guarantee
What plan should I choose for web and email hosting?
Before making your decision, consider the following parameters:
Choose the right email provider, choose Netim!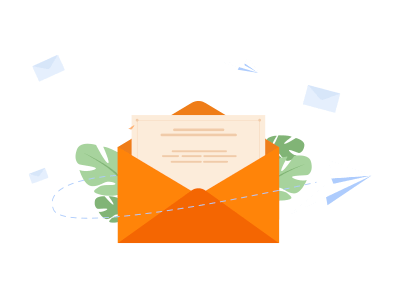 Mail+, Netim's most versatile solution with adaptable quotas
Enjoy a 100GB storage capacity to distribute as you see fit among 50 email addresses with our Mail+ plan.

Mail+ also comes with web hosting features and an SSL certificate to further secure your website.

The best choice for companies with multiple employees!
Speed and performance
We only offer SSD hosting plans. SSD storage devices have greater access speeds and higher bandwidths than their HDD counterparts.

Unlimited traffic, the latest versions of PHP and HTTP/2 all make for a faster response time and more efficient data processing.

And lastly, being on the DNS Anycast network means your website will benefit from a fast DNS response time, wherever you and your users are located.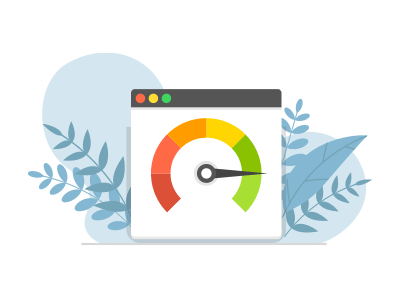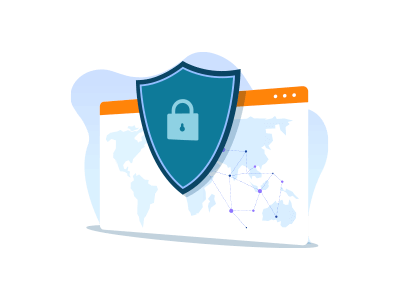 Security
Let's Encrypt DV SSL certificates are included with all our hosting plans.

We also offer Sectigo certificates (formerly known as Comodo certificates) for even more security. Sectigo certificates include an insurance policy for online transactions. Additionally, they allow for the obtention of an Extended Validation (EV) certificate, which displays your company name when the browser padlock icon is clicked (the equivalent of the discontinued "green bar" feature).

Our Anti-DDoS and file recovery services finish off our array of security solutions.

With Netim, all your data is guaranteed to be hosted in France.
Increased storage capacity
Upgrade to our Premium plan with its 500GB of mailbox storage to distribute among 250 email addresses and manage up to 30 websites with 300GB of disk space.

A wide-ranging convenient plan!
How would I benefit from having a business email address?
Here are our top three reasons why an email address customised with your domain name is a valuable asset:
Frequently Asked Questions
In order to create a custom email address, you'll need to get a hosting plan that allows for the creation of at least one email address. You can then choose an email address name and proceed with the configuration of your email client.
To learn all there is to know about configuring your email client, go to our Help Center.
The email transfer process is similar to the website transfer process. The only difference is you'll have to know what email protocol is used to access your mailbox and whether or not you'll need to back up your emails locally to avoid losing them.
In order to prevent any damaging mistake, we recommend you reach out to our support team beforehand.
You have to query your domain name MX servers to get that information. You can do that by using Google's check MX tool, among others.
No, you don't have to and keeping it is even recommended! Otherwise you'll lose all your emails and you'll stop receiving emails from your contacts.
Customer satisfaction is our priority
Contact us
Please contact us for more information or to find out what services will suit you best.
Send a message