In order to manage and register a domain name, you need to go through a domain Registrar. But what is a domain Registrar? A Registrar is a necessary intermediary between you and the Registry in charge of the Top-Level Domain (TLD) you opted for (learn more about the Registry/Registrar/Registrant system). And that's exactly what Netim is - a domain Registrar!
We currently have about 280 accreditations.
The domains' industry hierarchy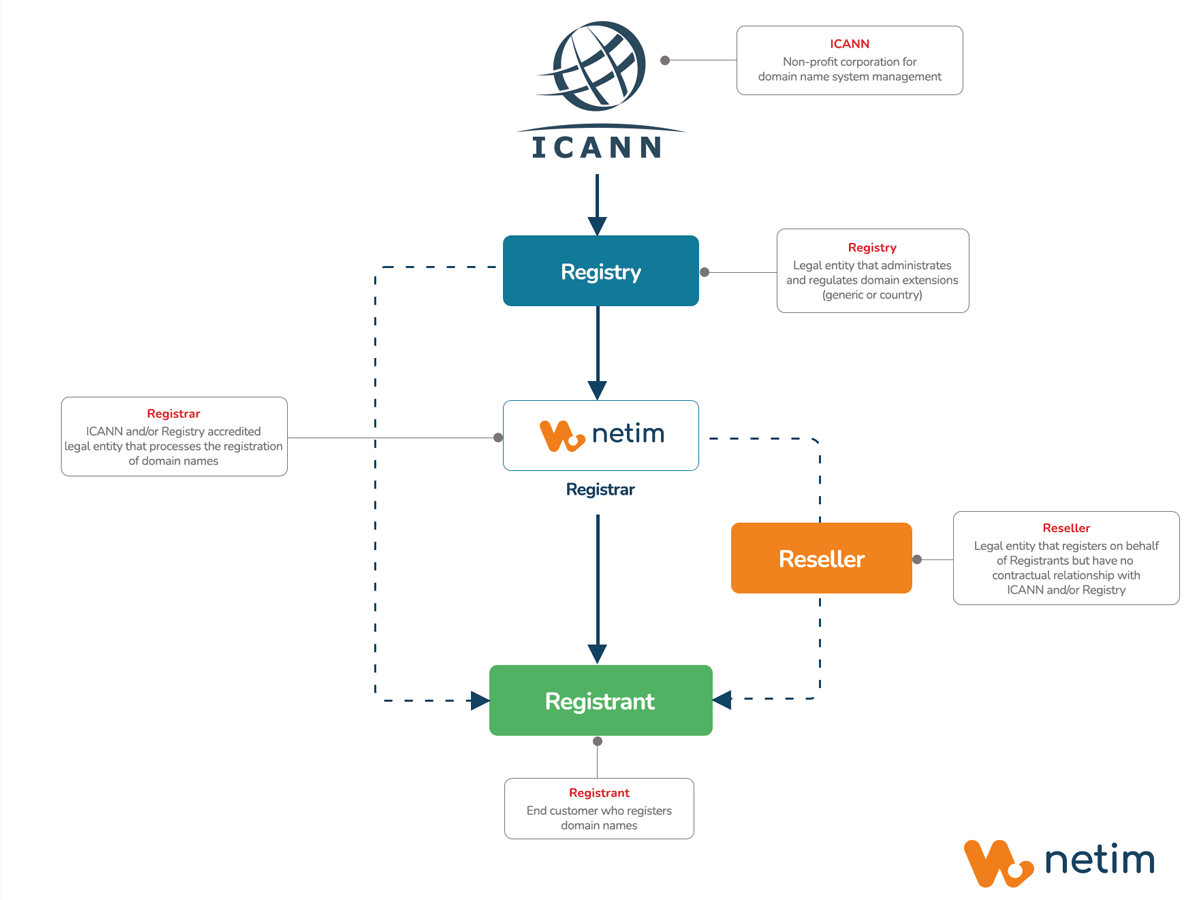 We strive to offer you high-quality domain registration and management services; that's why we are accredited by numerous Registries.
Why choose Netim?
Quick processing time: by using several of the APIs and EPPs made available to Registrars, we are to be able to operate in real time and automate all routine processes.
Affordable prices: by cutting out middlemen, we manage to secure the best deals with Registries and pass on the savings to you –just as we do with Registries' special offers.
Frequently Asked Questions
You can conduct a Whois lookup to find out which Registrar is currently managing a given domain name. The Whois database can also provide you with additional information: expiration and creation dates, nameservers, etc.
Your Registrar is a company specialised in domain name registration and management.

Therefore, your Registrar is the company from whom you have registered your domain or from whom your provider has purchased.

You can look up your domain name in the Whois database to find out who your Registrar is.
By choosing an accredited Registrar, you avoid middlemen which in turn gives you access to lower prices and makes domain registration, as well as other operations, quicker.
As an example: Netim is accredited by Verisign. Since Verisign manages many popular extensions like the .com and .net, you get the best value for money when registering those TLDs with us.