Web Hosting:
give a website to your domain name!
Explore our range of web hosting plans and pick yours! Whether you have a personal, commercial or institutional website, we got a plan that will match your needs.
Servers and data hosted in France
Lite
Starting out? Try out our Lite plan

Free

Free with every domain name purchase
1 website
250MB SSD storage
1 x 1GB email address
Allocatable mailbox
storage
Database
MySQL 8.0
Start
For simple websites

20% Off

$2.00 Excl. VAT /month

For the first year
was $2.50 Excl. VAT /month
1 website
10GB SSD storage
10 x 2GB email addresses
Allocatable mailbox
storage
1 x 1GB database
MySQL 8.0
30-day money-back guarantee
Most popular
Web+
Level up your website or e-shop

29% Off

$5.00 Excl. VAT /month

For the first year
was $7.00 Excl. VAT /month
Up to 10 websites
100GB SSD storage
25 x 2GB email addresses
Allocatable mailbox
storage
10 x 2GB databases
MySQL 8.0
30-day money-back guarantee
Mail+
For companies with multiple associates

29% Off

$5.00 Excl. VAT /month

For the first year
was $7.00 Excl. VAT /month
1 website
10GB SSD storage
50 email addresses
100GB allocatable mailbox storage
1 x 2GB database
MySQL 8.0
30-day money-back guarantee
Premium
For performance and peace of mind

24% Off

$10.00 Excl. VAT /month

For the first year
was $13.00 Excl. VAT /month
Up to 30 websites
300GB SSD storage
250 email addresses
500GB allocatable mailbox storage
30 x 5GB databases
MySQL 8.0
30-day money-back guarantee
Why would I need a hosting service?
Your website can't be up and running if it's not hosted anywhere. We understand your needs can go beyond hosting itself depending on your projects. That's why our hosting plans all come with additional services.
How do I choose a web hosting plan?
We recommend answering the following questions to help you make your choice:
Why choose Netim to host my website?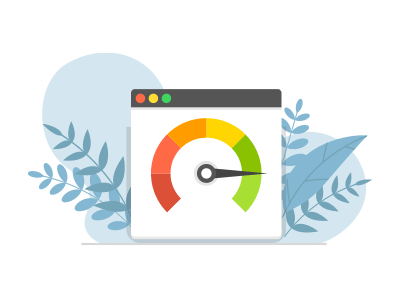 For speed and performance
We only offer SSD hosting plans. SSD storage devices have greater access speeds and higher bandwidths than their HDD counterparts.

Unlimited traffic, the latest versions of PHP and HTTP/2 all make for a faster response time and more efficient data processing.

And lastly, being on the DNS Anycast network means your website will benefit from a fast DNS response time, wherever you and your users are located.
For our Wordpress or Prestashop One-Click install option
WordPress, the most popular CMS (Content Management System), lets you create your website or your blog in seconds!

Thinking about setting up an e-shop? PrestaShop allows you to set up your e-shop and sell your products with a simple-to-use control panel.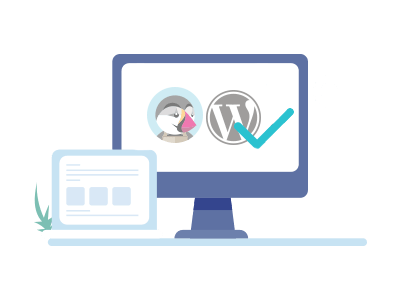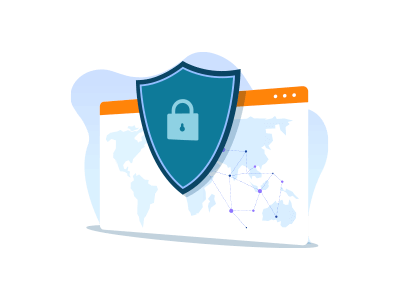 For security
Let's Encrypt DV SSL certificates are included with all our hosting plans.

We also offer Sectigo certificates (formerly known as Comodo certificates) for even more security. Sectigo certificates include an insurance policy for online transactions. Additionally, they allow for the obtention of an Extended Validation certificate, which displays your company name when the browser padlock icon is clicked (the equivalent of the discontinued "green bar" feature).

Our Anti-DDoS and file recovery services finish off our array of security solutions.

With Netim, all your data is guaranteed to be hosted in France.
For our high-performance email services
With our Mail+ plan, you can create up to 50 email addresses with a shared storage space of 100GB you can allocate to each mailbox as you see fit.

A webmail service as well as anti-spam and anti-virus solutions are there to strengthen the security of your email address.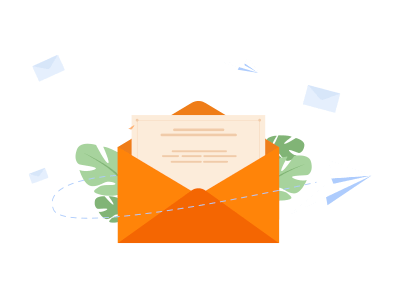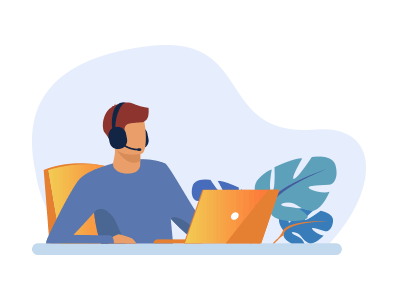 For our skilled customer support
We know creating a website has its challenges. That's why our customer support team has been trained to be able to answer all your questions about hosting and email setup.

Our team will answer your questions in English or French from 8am to 6pm (UTC +1), Monday to Saturday within 4 business hours.
For our simple-to-use control panel
What better way to make your life easier than to take full advantage of our user-friendly but complete control panel? We redesigned Netim Direct to better suit your needs. New settings were added regarding renewals, security, domain name management and hosting. Get familiar with those new features and handle all your domain-related services like a pro!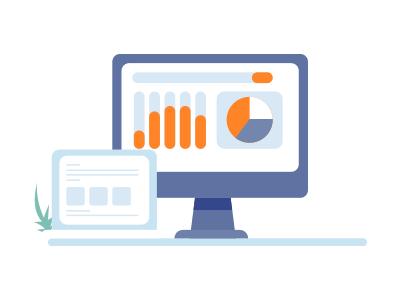 Frequently Asked Questions
To host a website, you'll need to connect a web hosting service to your domain. To do so, type the domain name you want to register in the search bar. Once the domain name is in your cart, you'll be asked to choose its hosting plan.
If you already registered a domain name, simply add a hosting plan to your cart and process your order! You can also transfer your domain to Netim and group all your services under one provider!
Every domain name registration comes with our Lite hosting plan. Though you can enjoy this free web hosting plan at no additional cost, keep in mind it only gives access to limited features.
All our web hosting plans include the CMS (WordPress for example) of your choice. All that is left for you to do is pick and choose your desired theme and start designing your website, blog, portfolio, online resume, etc.
To change your hosting provider, you need to migrate your files and databases. If your site was created via a CMS such as WordPress, there are some plugins that can help you carry out these migrations without any technical knowledge.

To avoid any unfortunate manipulation, we advise you to contact our support team if you wish to be assisted in this process.
Customer satisfaction is our priority
Contact us
Please contact us for more information or to find out what services will suit you best.
Send a message