Domain name registration and web hosting solutions
We are an ICANN-accredited domain name registrar offering 1,200+ gTLDs and ccTLDs
Included with every domain name
Whois privacy when available on the registry side
Unlimited redirections
Global Anycast DNS Network & DNSSEC
Free Lite Web Hosting plan
1GB email address
250MB SSD storage
Let's Encrypt SSL certificate
Our Web Hosting Plans
Services to meet your every need
(up to)
30 websites
PHP 8.2/MySQL 8.0
300GB SSD
HTTPS with SSL Certificate
250 emails accounts (500GB storage)
Let's Encrypt
30 5GB databases
DNS Anycast & DNSSEC
See All Web Hosting Plans
Our SSL Certificates
Find out about our certificate options
(warranty included)
Domain Validation (DV)
Wildcard and/or Multi-domain
Extended Validation (EV)
Up to $1 million insurance policy
See All Certificates
4 Steps to set up your online presence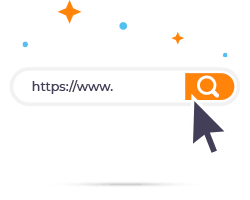 1. Domain name
The first step in setting up your online presence is buying your domain name.

Don't let the perfect domain name pass you by pick and choose yours among the 1,200 gTLDs and ccTLDs Netim puts at your disposal.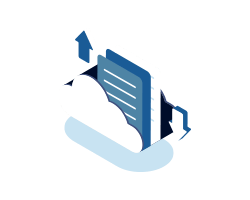 2. Web hosting
For a website to be functional, it requires to be hosted on the web. That's why every domain name you purchase comes with our Lite Web Hosting plan, free of charge.

Your needs may evolve over time. We'll accompany you every step of the way with our scalable and secure offers.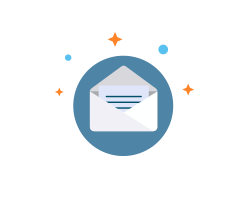 3. Email address
A unique email address will help you build a solid online identity. Be easily identifiable while promoting your business or conducting email conversations.

Benefit from having your own unique email addresses with our services: me@mydomain.com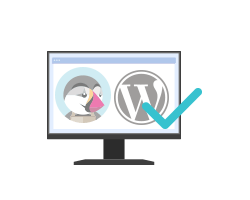 4. Website
All that's left for you to do is create your website! Are you just starting out?

Not to worry. CMS (Content Management Systems) such as WordPress or PrestaShop allow for a One-Click setup, you'll be operating in no time.
Our web hosting solutions are compatible with the most popular CMS on the market.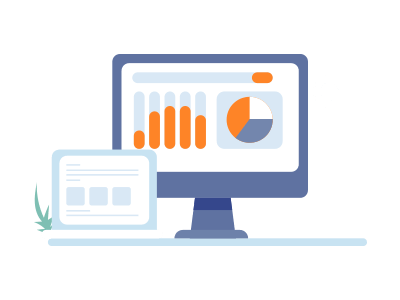 1. Functional and user-friendly control panel
Netim Direct is the interface that will allow you to manage your domain names, your hosting services, your email addresses –all your Netim products.

The latest version of Netim Direct is the result of a months-long research. It aims at offering you a user-friendly domain name control panel suited to your every need.

Whether you are a Web Agency, an SME, a Law Firm, a Big Corporation, a Reseller or an individual, you can trust us with the management of your domain names.
About Netim Direct
2. Easy-to-use security measures included
Your safety is our priority.

We now offer more options to secure your account: Two-Factor Authentication (2FA) and the setup of log-in alerts.

Those measures are intended to keep hackers out of your account and to protect your data.

We believe your website also needs to be secure. Our web hosting services include an SSL Let's Encrypt Certificate to guarantee the safety of the data going through your website.
About our SSL Certificates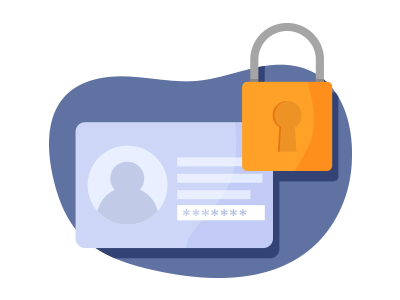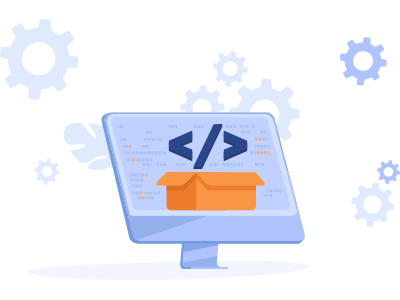 3. API and tools designed for resellers
We know that resellers have specific needs. We created tools specifically fitted for the management of large domain name portfolios.

Boost productivity and develop your business with our API, our modules (WHMCS, Blesta...) and Netim Direct!


About our reseller program
4. Responsive customer support
We value customer satisfaction . Our customer support team helps clients with their everyday needs. Thanks to a bilingual and reactive team, your requests are handled in English and French. . Support work hours are: 8am to 6pm (UTC +1), Monday to Saturday within 4 business hours .

Here at Netim, we appreciate your feedback and take it into account. We commit to giving you a good customer experience and are proud to see it shows on our Trustpilot rating
Contact us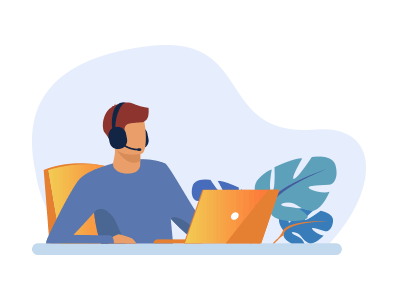 Frequently Asked Questions
The domain names industry is based on what is called the Triple-R or RRR Model: Registry – Registrar – Registrant.

The Registry manages and administers one or multiple Top-Level Domains. For example, Verisign is in charge of the .com TLD.

The Registrar delivers domain names License Agreements to clients. Unlike Registries, Registrars manage multiple TLDs and offer additional services most of the time. Registrars are accredited companies. For example, Netim is a Registrar.

The Registrant is the owner of a domain name: you!
Netim is first and foremost a Registrar. Unlike most of our competitors who are web hosting providers before being Registrars, we offer registration services at fair prices, with no hidden fees.

Our large panel of Top-Level domains (1,200+ including 450 ccTLDs) enables us to provide services for all the clients working with us all around the world, however varied their needs might be.
Customer satisfaction is our priority
Contact us
Please contact us for more information or to find out what services will suit you best.
Send a message