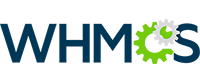 WHMCS is a turnkey solution for Customer relation management, billing and support. Mainly designed for hosting providers, this solution remains applicable to many other types of online companies. Endowed with several interesting functions, what we like the most is its use and ease of customization. More informations about WHMCS
Registrar module features
Domain names registration and transfer
All international and geographic extensions are available
Additional fields management with translation in other languages
Domain names renewal
Nameserver modifications
Registrar lock management
Authorization code retrieval
WHOIS data modification (contact or owner)
Email forwarding service
DNS management service including web forwarding
WHMCS synchronization script with NETIM
Registrar module installation
Our plugin is not, by default, included in WHMCS package. However its installation is easy and fast, you only have to download the module and follow all steps provided in the documentation.

You can open a test account in order to test the module and the application.
With this account, you will be able to test your implementation before going live.